Posted by : ukissoholic
4/7/13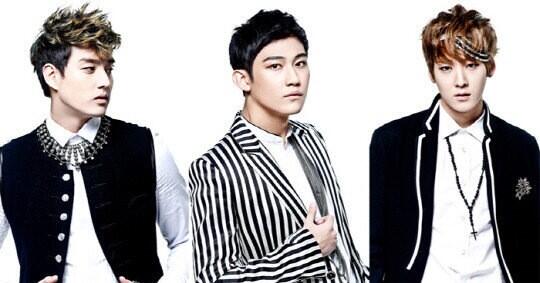 Since their debut, U-KISS will be forming their first sub-unit group.
On the 8th, NH Media stated, "U-KISS's first sub-unit group "uBEAT" (유비트) will begin their activities at the end of April". The name uBEAT is formed through the combination of "U-KISS" and the English world "Beat".
uBEAT will consist of the rapping members of U-KISS, AJ and Eli. Their music will also feature vocalist member Kevin.
Their debut song will by composed by Brave Brothers, who had composed the group's hit song 'ManManHaNi'. After finishing recording, they plan to start their sub-unit promotional activities at the end of April.
U-KISS released their 3rd full-length album last month. This plan for a sub-unit is a first for the group, they plan to showcase the diversity of the group itself.
uBEAT will release a mini album at the end of April with 2-3 songs excluding intros. The title song will be produced by the Brave Brothers.
.
(A/N) Are you guys excited?? They will start performing at the end of April!! AHHHH!!! who's HYPED??
Credits: eto.co.kr + Rocketboxx + HEAWENKISSES.COM + Kiseopfan4life
FULL CREDITS WHEN REPOSTING!!